Today I thought I'd do a blog post about what I've been up to, rather than boring you all with what's new on the website.
Don't get me wrong, I love telling you about everything that's going on with Blooming Felt (and I do have some VERY exciting news that I need to tell you about soon), but sometimes it's nice to read about what people get up to outside of the "day job" !
So, this weekend I needed to drop a couple of orders off to local customers (service with a smile and all that!) and on the way back home, decided to pop into a Craft & Antiques Centre in Battlesbridge. It turned out they had a Vintage & Makers Market on at the same time
Lots of classic cars were parked up at the back, along with the most fantastic 50's music blaring out of loud speakers - I felt like I'd stepped into the Grease film set !
Whilst in the marquee I spied one of my very lovely customers, Claire of
Beautiful Things by Claire Mackaness
(that's Claire at the back - Grace is doing her modelling thang at the front!)
So, after having a chat with her and treating ourselves to a couple of her lovely goodies, Grace and I took ourselves off and had a nice cup of tea and a slice of cake .... as you do !
Mr Postman also delivered these 2 books this morning (is it wrong to get totally over-excited about books ?)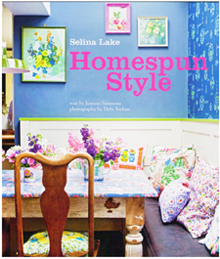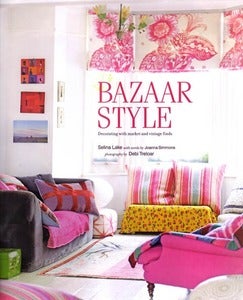 If you're a regular reader of this blog you'll know that I'm looking to do up our sitting room this summer, so these books will provide lots of inspiration. They're what Ally Pally Ali calls "coffee table" books ! Well, seeing as how I don't have a coffee table, they'll be my "bedside table" books instead !!
So, that was my Saturday. Sunday news tomorrow !!